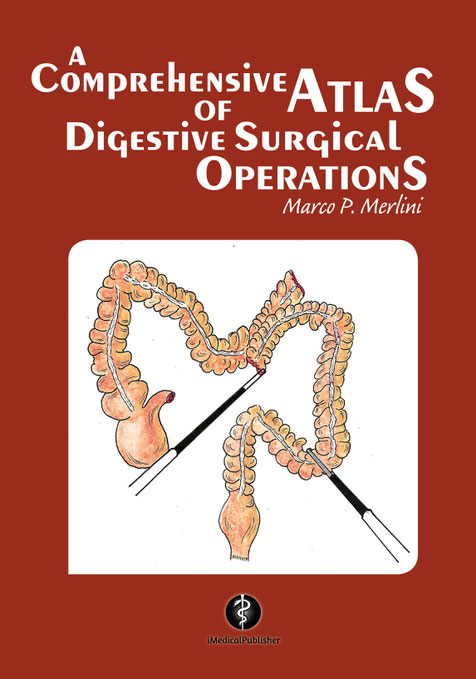 Description:   The Comprehensive Atlas of Digestive Surgical Operations describes the successive steps of digestive operations, which can be performed in a large regional hospital or a university center. It illustrates and explains the surgical procedures, with anatomical and physiological details, on the digestive tract from esophagus to anus, on the liver, pancreas, spleen, adrenal glands and abdominal wall.
The Atlas is aimed at the surgical residents and will enable them to get or rehearse a quick and comprehensive glance in many digestive interventions they will do or assist. However, The Atlas will also be of particular interest for the attending who will supervise his trainees, for students and for all professionals working close to surgeons.
All ilustrations are handmade by the author, Professor Marco P. Merlini, who trained in general, visceral, thoracic, vascular surgery and kept a close contact with the development of all digestive specialities that broke through in the last decades.
Marco P. Merlini, Senior Consultant, Department of Digestive, Laparoscopic, General Thoracic and Robotic Surgery, CHU-UVC Brugmann, Brussels, Belgium..